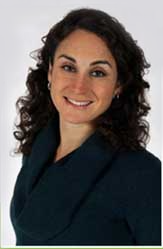 Dr. Corrie Marinaro
Naturopathic Doctor
Dr. Corrie Marinaro was born and raised in Dedham, Massachusetts on the campus of the illustrious Noble and Greenough School, where her father, Nicholas Marinaro, taught and coached for 40 years.  Her mother and step-father, Mary and Dr. Joseph Emma, ran an independent family medical practice where they attended nearly 10,000 patients at its height, treating multiple generations of families.  Dr. Marinaro was fortunate to have these influences, which guided her toward patient-centered care with an emphasis on education.  She believes that educating patients empowers them to tune into and understand what is occurring in their bodies and how to engage in effective self-care.  Dr. Marinaro is also the Chair of the Continuing Education Committee and coordinates the Nor'East Coterie, the Maine Association of Naturopathic Doctor's annual continuing education event.  In 2022, she presented "Long-Haul COVID Treatment Through the Lens of Histamine Dominance" and in March of 2023 she will be presenting "Strategies for Balancing Mast Cell Activation in the Treatment of Tick Borne Illness".
Dr. Marinaro attended Colby College, graduating in the class of 2000 with majors in Spanish and Anthropology.  While in the Anthropology program, she was heavily influenced by a "Medical Anthropology" class in which she learned of medical practices in diverse cultures and how they differed from the current conventional medicine paradigm.  This "lightbulb moment", combined with her own health journey, eventually led her to pursue a Doctorate in Naturopathic Medicine, which she earned in 2009 from Bastyr University in Seattle, Washington.  Soon after returning home to Massachusetts, Dr. Marinaro met her husband, Jeff Lucas, the owner of Black Dog Graphics in Clinton, Maine.  Soon, she found herself back in Waterville and founded New England Naturopathic Health in 2012 on the 4th floor of the Professional Building on historic Main St.  The business was fortunate to have abundant support from the community and grew rapidly to a patient population of nearly 1,000 and employing 6 practitioners and staff at its peak.  NENH purchased our current building at 157 Silver St in 2018 and spent the next year renovating and creating the beautiful space it occupies today.  NENH opened its new doors in May of 2019, 2 months prior to Dr Marinaro and her husband Jeff welcoming their first and only child, Anastasia.
In the present day, NENH has been streamlined to Dr. Marinaro and her fabulous Medical Assistant Erica Cunningham, who has been with the practice for nearly 5 years.  In September of this year, NENH transitioned to the Integrative Concierge Care model to accommodate the increasing complexity of patient cases, recognizing that effective treatment of chronic inflammatory disease requires sustained and intensive attention to keep the patient moving toward their health goals.
When not doctoring, Dr. Marinaro spends as much time as possible outside, retreating to Oakland-side Salmon Lake to soak up Maine summers.  She is also passionate about local food, yoga, live music, traveling off the beaten path and spending time with all of her families.  She is an avid consumer of medical research in both the conventional and functional realms, perpetually seeking new and novel ways to conceptualize disease processes and support the body's healing mechanisms.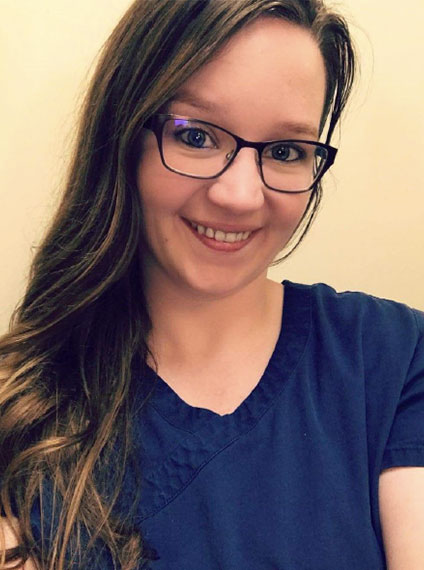 Erica Cunningham
Medical Assistant
Erica Cunningham was born & raised in Monmouth, ME. She joined the NENH family in July of 2018. Erica received her Associate of Applied Science: Medical Assisting Degree through Kaplan University – Lewiston campus. She has 6 years of experience as a Medical Assistant, 5 years spent working in a private practice focusing on integrative medicine and 1 year spent working in the conventional primary care system. Erica quickly learned that her heart belonged to integrative medicine and that in order to deliver the best possible care to patients, there was no way this could be done in the mainstream world of conventional western medicine. Integrative medicine is something she is very passionate about and has allowed her the time and space to exercise her natural ability to connect with patients and make them feel heard and cared for in an environment where patient care is #1!
Erica lives in Augusta, ME with her husband; Rory, their 2 daughters; Morgan and Acaydia, and their handsome pup, Trunks. She enjoys spending time with her family & friends, going on road trips, going to Grateful Dead cover band shows with her Mom, painting with acrylics & exploring our beautiful state of Maine.